Study on health effects of shared custody alternating housing for preschool children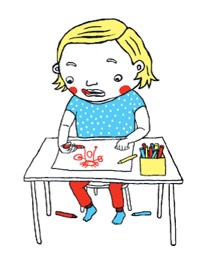 MedSciNet has developed the online platform and database for the BVC-Elvis study. The project is coordinated by the Centre for Health Equity Studies at Stockholm University and will investigate the health status of preschool children with joint physical custody, due to separation between their parents. The study will also evaluate novel methods aimed at increasing family involvement in the new child healthcare program.
Around 200 000 Swedish children are estimated to have joint physical custody, defined as moving regularly between the parents' residences and spending approximately equal time at both. A majority of preschool children with separated parents alternate between the parents' residences and 27% spend equal time at both. Having separated parents is associated with increased risk for emotional and social problems in children.
Previous studies within the Elvis project have shown that school age children and adolescents with alternating housing generally fare better than those living with only one parent. Much less is known about the situation of younger children, which is why the BVC-Elvis study focuses on 3 to 4-year-olds.
The work with the new child healthcare program will focus on:
Creating health promoting meetings
Involving the child and the parents
Evaluating the child's safety and risk factors
Team-working and collaboration
Recognizing and supporting children and families in need
Read more about the BVC-Elvis study here.