MedSciNet implements Twin to Twin Transfusion Syndrome registry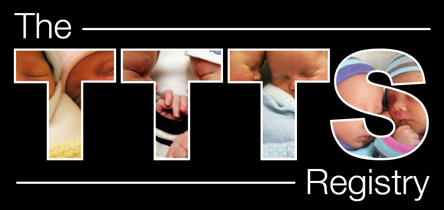 MedSciNet has implemented the online database and portal for the UK Twin to Twin Transfusion Syndrome (TTTS) registry, in conjunction with Dr. Asma Khalil. The registry was set up by a steering committee of interested clinicians and sponsored by Tamba, a patient group, based in the UK. The aim is to collect data on the disease, diagnosis and treatment to better identify the most effective treatments for this condition.
TTTS affects twins who share not only a placenta but also some of the same circulation, resulting in the transfusion of blood from one twin (the donor) to the other (the recipient) in the womb. In most cases the donor twin may become smaller and anaemic due to not having enough blood supply. The recipient twin has a higher blood volume, which can strain the foetus's heart and lead to heart failure.
The donor twin is also likely to have a decreased urinary output, leading to a lower than normal level of amniotic fluid, whereas the reverse is true for the recipient twin. The excess fluid in the recipient twin (polyhydramnios) can be quite uncomfortable for the pregnant mother and pressure on the cervix can lead to ruptured membranes and early delivery.
The survival rate and neurodevelopmental outcomes of TTTS cases in the UK are unknown. These cases are usually managed in specialist fetal medicine centres. However, there is no surveillance programme for follow-up of these infants after birth. As a result, data on the survival rates in these fetal medicine centres are not routinely ascertained or reported. There are many unanswered questions in relation to the natural history, optimal management and outcomes of TTTS in the UK.
Establishing a registry of all UK twin pregnancies complicated by TTTS, treated or not, will help to answer these uncertainties. Comparable databases have been set up in the USA and Australia, with initial findings due to be reported soon. A national UK TTTS Registry could provide a tool to assist in improving clinical management and decision making by participating in national quality programs. The registry could also be used for data submission to NHS England, which will soon be an essential requirement for all fetal medicine centres in the UK to ensure that these high-risk pregnancies are receiving the safest high-quality service they deserve. The TTTS registry has the opportunity to improve care at a local, regional, and national level. The concept and the contents of the TTTS registry were developed by Dr. Asma Khalil.
To learn more, please visit the TTTS registry website.